Smartcell Solutions Vancouver Premier Cell Phone Repair Store
IPhone repair in Vancouver
Does your iPhone need a repair? We offer fastest, most affordable and professional cell phone repair in Vancouver area. We use top quality parts with 1-year warranty.

Cell Phone Repair in Vancouver
Does your cell phone need a repair? We are your one stop shop for all popular brands and makes of mobile phones in Vancouver, Canada.
IPad Repair in Vancouver
iPad glass can get cracked sometimes. We offer best prices and most reliable repairs in Vancouver and Lower Mainland area. We use best quality parts with 1-year warranty.
Carrier Unlocks and Software Repairs in Vancouver
Want to use different carrier but your cell phone is locked? We can unlock any cell phone brand, so you can use any Canadian or Worldwide carrier service you prefer.
Software repair
Some text should be hrre...
Samsung Repair in Vancouver
Does your Samsung phone need a repair? We fix most Galaxy and Note models in Vancouver, BC. We use Samsung OEM parts with 1-year warranty.
Buy/Sell Phones and Accessories in Vancouver
Protect your phone before it cracks. We offer a wide selection of durable cases, quality earphones and more. We buy and sell phones at best prices.
SOON!        SOON!          SOON! 
SMARTCELL SOLUTIONS IN BURNABY
NEAR METROTOWN
Any Network Unlocking Solution
GPP LTE 4G Sim Unlocking for iPhone 7, 7 Plus, 6S, 6 5S 5 LTE iOS 10.3.3
You Can Unlock Any Carrier Locked iPhone Anywhere in the World.
All Canadian
Carriers Supported.
Latest Model True Plug and Play unlock sim, no programming is required.
Rogers, Fido, Chatr, Bell, Virgin, Telus, Koodo………
No Long Process to Follow.
No Special Sim Tray Needed.
We will setup everything for you in the store.
Best Price on Network Unlocking Cards in Vancouver
30$ Only no hassle unlocking solutions for Apple iPhone phone models.
Fidget Spinners available in our store. Only $5 for a top quality hand spinner. You can get one free with any purchase or repair over $80. Great toy if you like to fidget. Come and have one today.
We are
Professional, Quick and Affordable cellphone & tablet device repair shop in Vancouver
Smartcell Solutions is new but rapidly growing certified mobile device repair company that has built a  market of satisfied clients with top quality oriented phone repair services. We fix all kinds of issues that might occur on your cellular telephones & tablets, be it simple or complex faults like a problem with the speaker, software issue, charging,  broken screen repair or any other kind of physical damage.
We sell branded accessories, top quality phone chargers, protective cases and covers and screen protectors of the highest quality. Our prices are unmatched and quality is supreme.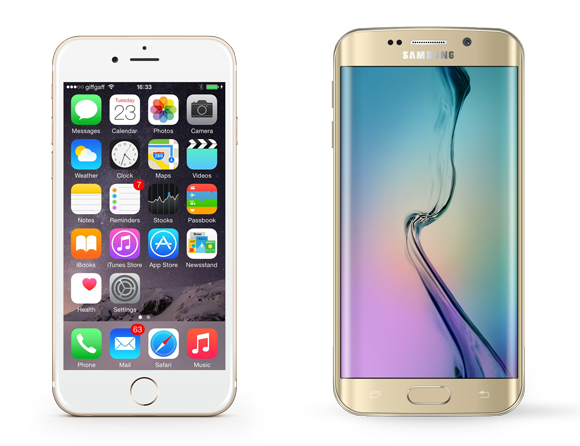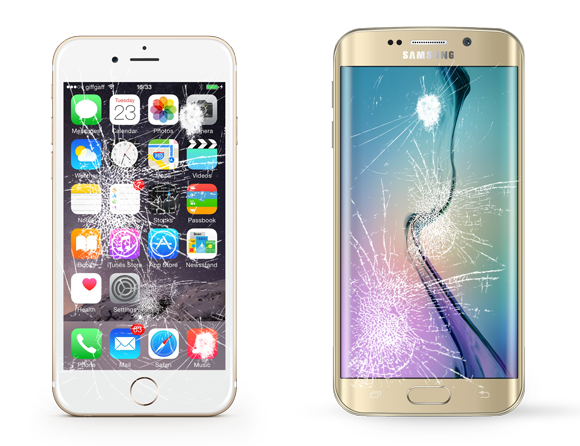 Mobile Phone Repair
Has your smartphone screen got cracked or stopped working at all? We at Smartcell Solutions can fix your device back to perfect condition very fast and for a very reasonable price.
Whether you are an owner of an iPhone, iPad, Samsung Galaxy, Samsung Note, LG, HTC, Motorola, BlackBerry, OnePlus, Sony or Nexus mobile device, we can repair it for you. Our professional techs are fully trained to repair all types of smartphone issues including glass and LCD replacement, water damage, charging port replacement, home button repair, battery replacements and more.
We care about you and your phone. We will do our best to get you reconnected as quickly as possible with a high-quality repair at the lowest price around. Come on in for a free diagnostic for your cell phone and let us help you.
SmartCell Solutions provides best quality cell phone repair service. We are the only Vancouver cellphone repair store that will professionally replace your cracked screen in less than 30 minutes. Our exceptional customer service, competitive prices, and highest quality parts make us the best cell phone repair center in British Colombia. We back up all our hardware and screen repairs with one year warranty.
BEST REPAIR PRICES
We offer the best cell phone repair prices in Vancouver. As a professional repair center we want you to have the best experience when you visit the Smartcell Solutions, that is why we can boast with thousands of satisfied customers from all over British Colombia. Visit us and see why we are the best!
More information about us
SmartCell Solutions is the ultimate Cell phone repair company is also the leader of the market with thousands of satisfied customers from all over Canada.
Who we are
Do you need a cell phone repair?
SmartCell Solutions can help!
We provide a repair service for all types of cell phones. Whether it's a hardware or software failure – we are here to help you, every day from 09 am to 08 pm.
We offer quick and reliable service at our Vancouver store and most of the screen repairs take only 30 minutes to fix.
Our technicians will ensure and test your device is fixed properly the first time, to the highest standards.
For each repair, as well as a built-in part, we offer an industry high 1-year warranty. Please contact us if you have any question, we are here to help you.
Our cell phone repair store is conveniently located on 1407 Commercial drive in Vancouver, BC.
Protect your device!
Protect your wireless device from cracks. We offer a wide variety of waterproof, hardcover, TPU and Silicone protective cases and supreme quality tempered glass screen protectors.
Visit our store on The Drive and check our selections of cell phone and tablet accessories.
Unlock your Cell Phone!
Want to switch to a different wireless carrier? Why paying roaming fees when abroad? We can unlock your cell phone.Free your phone to use on any carrier and save money. Call us for a free quote. We will unlock your phone at most affordable price in Vancouver.
Buy/Sell/Trade your Cell Phone!
Here at Smartcell Solutions Vancouver you can trade your mobile device for cash or apply its value toward any cell phone or tablet we have in stock.
LCD Screen Replacement
The LCD screen is the most fragile part of the phone.
We at SmartCell Solutions offer top quality screens at best prices in Vancouver
Service available
We are open every day from 9 am - 8 pm.
No appointment necessary! Simply walk-in with your device for prompt and friendly service.

Cell Phone Unlock
Unlock your phone and use with any carrier of your choosing in Canada or Worldwide.
We offer fast unlocking service at most affordable prices
Battery Failure
If your Cell Phone runs out of power very fast, it`s probably time for a new battery.
SmartCell Solutions carry batteries for all major Cell Phone brands.
Address:
1407 Commercial drive, Vancouver, British Colombia, Canada
V5L 3X8

The Journal
Recent Blog Post
SmartCell Solutions, Vancouver Downtown Express Smartphone Repair
Fast Cell Phone repair
We fully understand the importance of cell phones in our everyday lives. This is why we are offering fastest turnaround time on our Cell Phone & Tablet repairs. Most of our cell phone screen repairs are done while you wait, in 15-20 minutes.
1-year warranty
We back up all our repairs with industry-high 1-year warranty. We use only premium quality parts and our skilled technicians' workmanship is of the highest quality.
No fix, no fee
As part of our openness and honesty with our clients and as an addition to our "Free diagnosis" policy, Smartcell Solutions LTD introduced a "No Fix No Fee" policy. It applies in a situation when we are unable to fix a particular problem on your wireless device. If this is the case then you won't be charged for the service.